Dental Implants in New Forest & Southampton
Dental implants are a cosmetic service used to provide long term comfort and confidence. Based in Dibden Purlieu, we offer our permanent dental implant service to those in the New Forest, Southampton and the surrounding areas. Whatever your reason for considering tooth implants, book a consultation with our friendly specialists today.
Replace missing or decayed teeth
Quality service & components
Improve confidence in your smile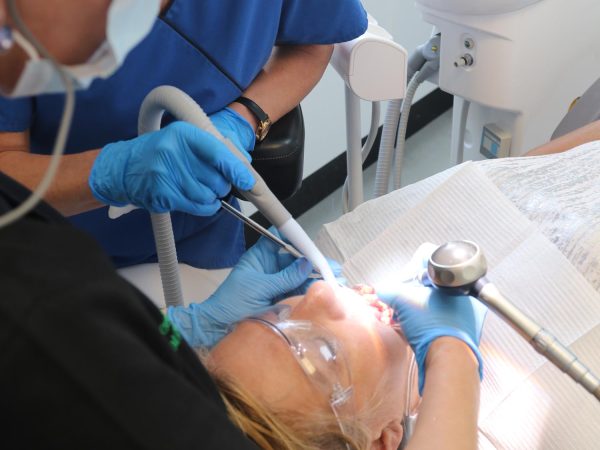 Why Choose Dental Implants?
Dental implants are a procedure which offers a long term solution for missing or decayed teeth. Not only can either of these lead to a loss of confidence, but issues such as gum disease and shifting can occur. We use top of the line 3D scanning to produce a dental implant that fits your smile perfectly. You'll soon forget you even had the tooth implant fitted!
Why Choose Forestside?
Forestside are leaders in customer care. For this reason, we consistently achieve complete satisfaction from those who have our dental implants fitted. We use the best equipment possible to ensure our cosmetic dentistry services are the best they possibly can be. When you choose Forestside, you get the absolute best dental implants possible.
Read Our Reviews
The Simple Process
Step 1
Case Assessment
We'll invite you down to our state of the art practice for a consultation and 3D scan. We use the latter to provide you with the best possible dental implant fit. There are no half measures taken by Forestside.
Step 2
Treatment Plan
Once the specifics of your dental implant procedure are determined, you'll be provided with a full treatment plan. This includes how to immediately care for your new implants, and the long term hygiene required.
Step 3
Procedure
The first part of the procedure involves the titanium implant, which will need time to heal and fuse with the existing bone. Once this has completed, a permanent crown can be inserted on top, creating your new smile.
Step 4
Aftercare
Both after the first procedure and those which follow in the months after, you'll be given aftercare requirements by your specialist. In sticking to these, your new dental implants will fuse and heal with complete ease.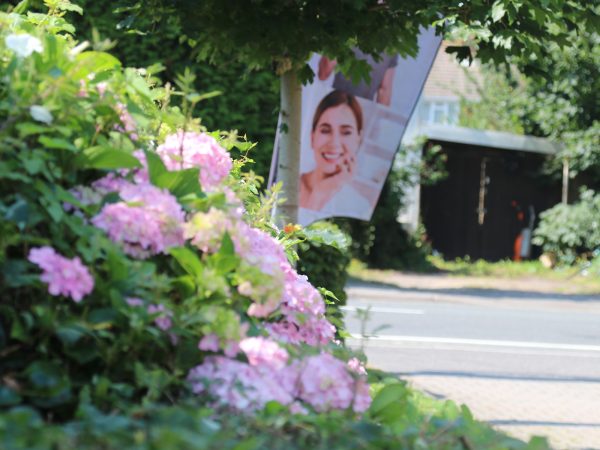 Our Customers Love Us
"The whole treatment from start to finish was that of total professionalism. I was made to feel relaxed and valued. My comfort was their prime concern. Having a full set of veneers can be life changing and I am utterly thrilled with them. I've had loads of lovely comments too so I absolutely recommend this practice." - Bridget Mclean
"Amir is excellent and always gives me clear, helpful advice about my teeth and what I need to do. Have had two fillings recently and was so impressed with his work. Made me feel at ease. The whole experience at Forestside is excellent, I would strongly recommend." - Craig Nelson
"I've recently had quite a lot of work done on my teeth at Forestside Dental Practice. Joanna and her team have been looking after me with great professionalism and care throughout this time. The health of my teeth was my primary concern, but my smile has definitely improved as a result! Thank you Joanna, Sarah and everyone at the practice!" - Aleksandra Burlinson
Frequently Asked Questions
Are these implants permanent?
They are, yes. In fusing with the bone in the root of the tooth over the space of several months, dental implants are a permanent procedure. However, for many, this is the exact reason they go for it! Through one procedure, you permanently change your smile for the better, falling back in love with how your teeth look.
Should I pick same day or dental implants?
Same day implants allow you to make a smile in one day. It is significantly quicker than other cosmetic procedures and for many, that is a selling point. Same day implants are also a temporary procedure – we often encourage a repeat appointment to have them made permanent with this dental implant service.
The decision as to what is best for you and your individual needs can be discussed during a consultation at our practice.
Do dental implants hurt?
We'll provide you with a local anaesthesia to help prevent any discomfort during any stage of the procedure. However, if you're feeling particularly nervous about the dental implant procedure, please raise it during your consultation. We can discuss the possibility of strong sedation or you bringing someone into the procedure for support!
Can dental implants be fitted to those with dentures?
They can. We offer the 'All-on-Four' service here at Forestside, whereby four implants are fitted to stabilise your existing dentures. This ensures that they no longer slip, so you can eat, drink, talk and laugh with total peace of mind. There is no bone graft required with this particular dental implant procedure, making it much quicker to complete the procedure as well.
Where are Forestside based?
Our state of the art practice is located in Dibden Purlieu. As a result, we are based on the outskirts of the stunning New Forest, and are only a stone's throw away from Southampton. With this in mind, we regularly cater to dental implant requests from all the surrounding towns. We also have people travel from Winchester, Bournemouth and Portsmouth for our respected services.