Bruxism Services in New Forest & Southampton
We offer bruxism prevention services to those in Southampton, the New Forest and the surrounding areas. Our expert dental team can provide you with mouth guards, known as sleep clench inhibitors, to assist with subconscious teeth grinding and provide a long term solution. It is one of many dental care procedures that we offer here at Forestside Dental Practice.
Reduce pain, headaches & more
Easy & hassle free procedure
Prevent sensitivity in teeth & gums
Forestside's quality customer care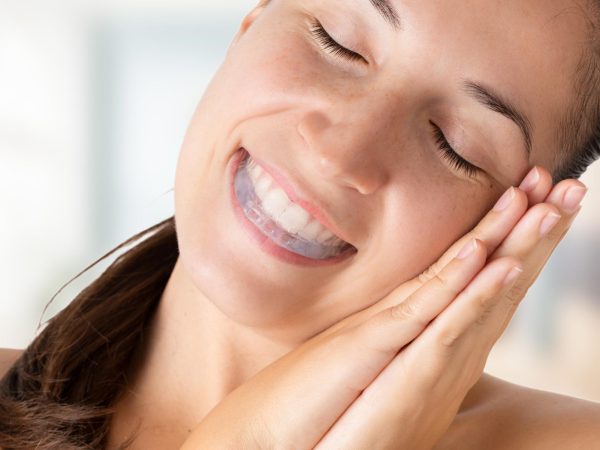 Why Prevent Bruxism?
Bruxism may not seem like a big deal, but it can have negative long term effects. Teeth can become more sensitive as they are grinded down, and the act of doing so can also incur headaches and jaw pain. With our sleep clench inhibitors, you can prevent this and enjoy a better night's sleep all the while. Preventing bruxism can make a bigger difference than you might think.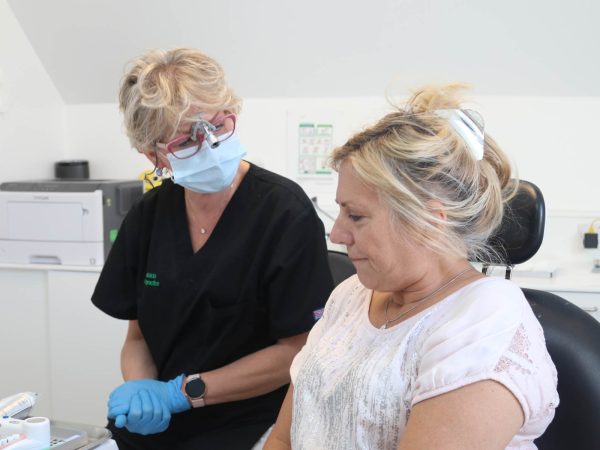 Why Choose Forestside?
Forestside are the leading dental practice for those in the New Forest, Southampton and the surrounding areas. We use the best technology to help reduce the effects of your bruxism, and only hire the most compassionate and skilled staff. Our friendly team are here to help you with all your dental needs. We come highly recommended throughout our locality.
Read Our Reviews
The Simple Process
Step 1
Case Assessment
If you believe you suffer from bruxism, we'll invite you down for a case assessment. We'll use this time to determine the severity of your case and plan the next steps. We'll offer impartial advice and guidance.
Step 2
Procedure
Should you suffer from bruxism, we'll invite you down to have your sleep clench inhibitor fitted. We'll do some tests to ensure it fits correctly, before providing you with the instructions for use when you're at home.
Step 3
Wear
From there, you'll be relied upon to use the mouth guard as you sleep. Over time, this should help your ease your bruxism and the negative effects it has on both your teeth and gums, including pain and migraines.
Step 4
Aftercare
Over time, the aim will be to prevent the negative effects of your bruxism and prevent subconscious teeth grinding in your sleep. To assist this, we can provide you with aftercare advice, often relating to alcohol or drug consumption.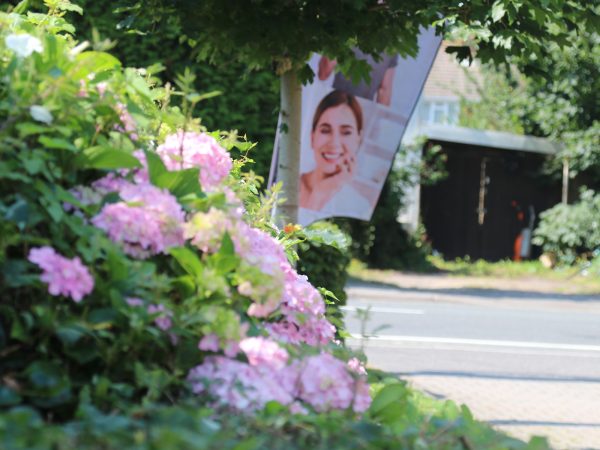 Our Customers Love Us
"The whole treatment from start to finish was that of total professionalism. I was made to feel relaxed and valued. My comfort was their prime concern. Having a full set of veneers can be life changing and I am utterly thrilled with them. I've had loads of lovely comments too so I absolutely recommend this practice." - Bridget Mclean
"Amir is excellent and always gives me clear, helpful advice about my teeth and what I need to do. Have had two fillings recently and was so impressed with his work. Made me feel at ease. The whole experience at Forestside is excellent, I would strongly recommend." - Craig Nelson
"I've recently had quite a lot of work done on my teeth at Forestside Dental Practice. Joanna and her team have been looking after me with great professionalism and care throughout this time. The health of my teeth was my primary concern, but my smile has definitely improved as a result! Thank you Joanna, Sarah and everyone at the practice!" - Aleksandra Burlinson
Frequently Asked Questions
What is bruxism?
Bruxism is the act of teeth grinding, or the clenching of the teeth. It can be entirely subconscious, or caused through stress, alcohol consumption or the use of recreational drugs. If teeth grinding occurs when awake, the solution is simple. If it is at night, it can be harder to prevent.
This is where our sleep clench inhibitors come to play. They are top of the line mouth guards that prevent your teeth from clenching together and grinding as you sleep. They are barely detectable, allowing you to sleep easily.
How much do these mouth guards cost?
We are transparent with our costs, and lay everything out on our fees and plans page. That way, you have an idea as to how much our bruxism services cost before you first enquire. Our prices are always a fair reflection of the quality of service you'll receive by choosing Forestside.
How does a sleep clench inhibitor work?
These mouth guards work by preventing your teeth from clamping together as you sleep. With this, you aren't to grind subconsciously, wearing at your enamel and creating sensitive areas. They work to reduce movement of the three core jaw muscles that you use to chew.
Can Forestside accommodate nervous patients?
We certainly can. As an adult, you may find yourself embarrassed about your bruxism, but you needn't be. Our specialists are here to accommodate any anxiety of nerves you may have. Should you prefer, you're welcome to bring emotional support to any appointment you have to discuss or test your sleep clench inhibitors.
Where are Forestside based?
Our dental practice is situated in Dibden Purlieu. This places us close to the New Forest, Southampton, and all the towns which connect and surround the two. Our highly recommended bruxism prevention services see us serve those from further afield too. We regularly work with people in Winchester, Portsmouth and Bournemouth.