Do You Have A Gap In Your Teeth?
Our dentists are skilled in transforming your smile, helping to make you feel more confident every day. Discover the way to enhance your smile and improve your overall confidence. Even a small cosmetic dentistry treatment can change the way you feel about your facial appearance. You will feel like you can smile more. Cosmetic dentistry has dramatically improved in recent years. Whitening teeth, replacing missing teeth and so much more can be done by our professional team for patients in Dibden Purlieu. Please do not hesitate to get in touch with us if you require veneers, crowns, fillings, bridges, dental implants and so much more!
Sort Out Your Teeth Imperfections
Feel More Confident About Your Smile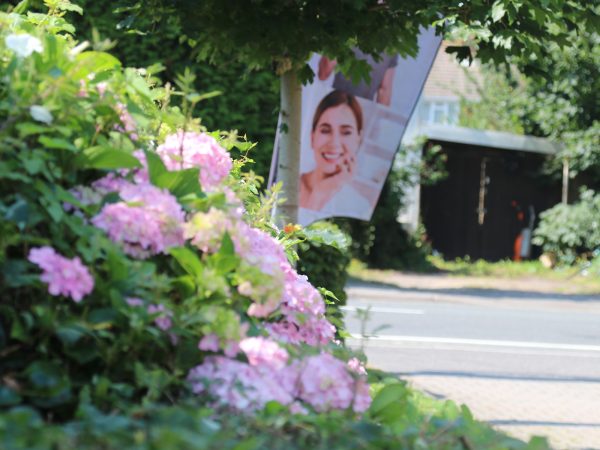 Our Customers Love Us
"The whole treatment from start to finish was that of total professionalism. I was made to feel relaxed and valued. My comfort was their prime concern. Having a full set of veneers can be life changing and I am utterly thrilled with them. I've had loads of lovely comments too so I absolutely recommend this practice." - Bridget Mclean
"Amir is excellent and always gives me clear, helpful advice about my teeth and what I need to do. Have had two fillings recently and was so impressed with his work. Made me feel at ease. The whole experience at Forestside is excellent, I would strongly recommend." - Craig Nelson
"I've recently had quite a lot of work done on my teeth at Forestside Dental Practice. Joanna and her team have been looking after me with great professionalism and care throughout this time. The health of my teeth was my primary concern, but my smile has definitely improved as a result! Thank you Joanna, Sarah and everyone at the practice!" - Aleksandra Burlinson
Frequently Asked Questions
Are bridges the same as crowns?
Bridges are sometimes described as a variation of a crown. A single tooth crown is placed on top of a tooth, whereas a bridge will consist of three or more, and are designed to be placed over areas where the tooth is lost or as good as. Bridges are perfect for the latter, whereas a crown is better for those with decayed, rotted or damaged teeth.
Can bridges be damaged?
Our highly porcelain or metal bridges are designed to withstand the general wear and tear that your teeth experience in daily life. However, excessively consuming notably hard foods, such as raw vegetables, directly on the bridge could result in damage if done for too long.
We recommend eating softer foods until you become accustomed to the bridge and avoiding long term consumption of especially brittle food beyond that.
What other cosmetic dentistry services do Forestside offer?
Are Forestside local to Southampton?
We are! Forestside Dental Practice is situated just outside of Southampton, in a village called Dibden Purlieu. This places us just outside of the New Forest, making us the perfect dental care specialist for those in Winchester, Portsmouth and Bournemouth as well.
Are dental bridges expensive?
We are transparent and fair with the pricing of our dental bridges. You can view our prices by visiting our fees and plans page, or by requesting a callback from our team. We'll provide you with a full cost for the treatment plan once you've completed a full case assessment with a specialist. We want to ensure bridges are the right cosmetic dentistry service for you before we commit to a price!