Invisalign in Highcliffe
At Forestside Dental Practice, we are dedicated to finding the perfect dental solution for you. Our team of trained professionals will help you improve your smile and confidence for clients in Highcliffe. If you're looking to straighten your teeth and correct any misalignment, the Invisalign clear aligner is a perfect alternative the traditional metal brace.
Ideal for both teenagers and adults alike, their clear retainers are comfortable and subtle so you can easily wear them every day. Want to know if Invisalign is right for you? Get in touch! Simply fill out our online contact form, and one of our friendly team will get back to you as soon as possible. You can ask us further questions about cosmetic dentistry and dental implants.
Improve oral health overall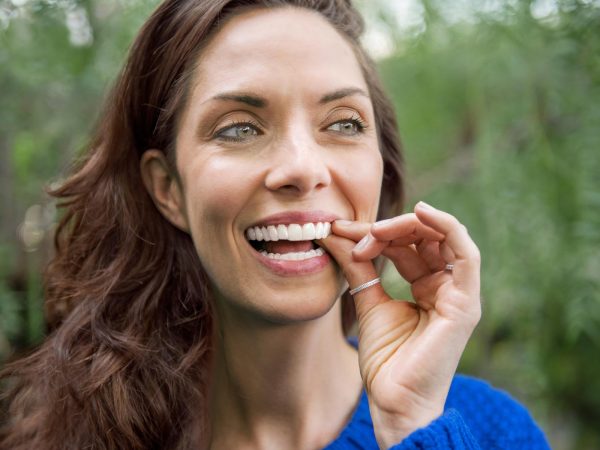 Why Choose Invisalign?
We offer the Invisalign® system – the world's most advanced clear aligner system and an alternative to fixed braces.
As an adult, no matter what age you are, straightening your teeth can be life changing. Straighter teeth are easier to clean than crooked ones and gums fit more tightly around straight teeth. And of course, there's the confidence boost that comes with straight teeth and a beautiful smile.
What factors can make a beautiful smile?
A beautiful smile is generally defined by the following:
Straightness and symmetry of teeth
Tooth proportion and smile width
Spacing of teeth
Shape, colour and fullness of lips
Gum health and gum line
Colour of teeth
Unlike traditional fixed braces, Invisalign clear aligners are removable and nearly invisible.
Treatment for Invisalign is affordable and we offer a range of payment plans to make the process manageable for you.
Get In Touch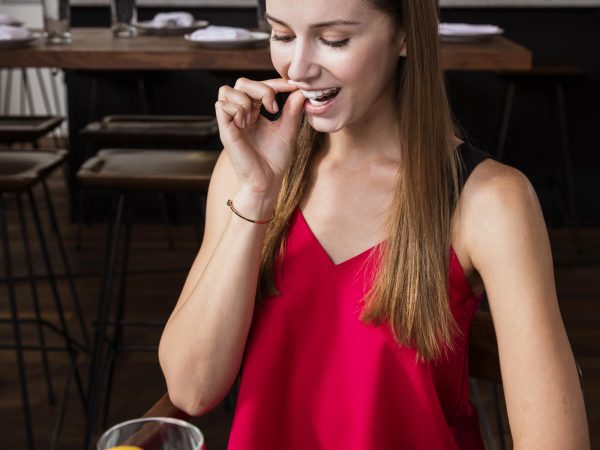 Invisalign Cost Highcliffe
As each Invisalign we provide is completely bespoke to each Highcliffe client, pricing can vary depending on your specific needs. Depending on the amount of work needed, certain customers may require more retainers than others. There are a number of factors to consider when determining a price for these outstanding invisible braces, so we would need to conduct an initial consultation first to assess your needs.
If you think that Invisalign would be the ideal dental solution for you, get in touch today! Our team will book you in for an initial consultation where we can discuss any worries and discuss the perfect treatment to help enhance your smile and straighten your teeth. If you'd like to discuss anything prior to your consultation, feel free to reach out to a member of our team. We'll be happy to discuss any problems or concerns you may have.
Get in touch via our online contact form or ring on 023 8087 9088 during our opening hours for a quicker response. We look forward to hearing from you soon!
Invisalign can make a significant difference to your smile. In under half a year, your smile could be completely transformed when you opt for this service.
4 steps to your new smile.
Step 1
Step 1
We will take you through the Case Assessment, which is a simple set of photos to determine whether you are suitable for Invisalign treatment.
Step 2
Step 2
If treatment is right for you, we'll take photos, X-rays and digital scans, or a dental impression, of your teeth. Then we'll create you a digital treatment plan, using our state of the art technology, showing you what your results could look like via a 3D video.
Step 3
Step 3
We'll give you a series of aligners to wear every day and change at home – on average every 1-2 weeks (as directed by your Dentist). You can comfortably wear your aligners for 22 hours a day (the recommended daily wear). And because they're removable, it's easy to maintain your normal oral hygiene routine and enjoy your usual diet.
Step 4
Step 4
We'll invite you back to the practice around every 4-6 weeks to monitor progress and hand over your new aligners. At the end of your treatment, you will need to wear your retainers to maintain your new smile.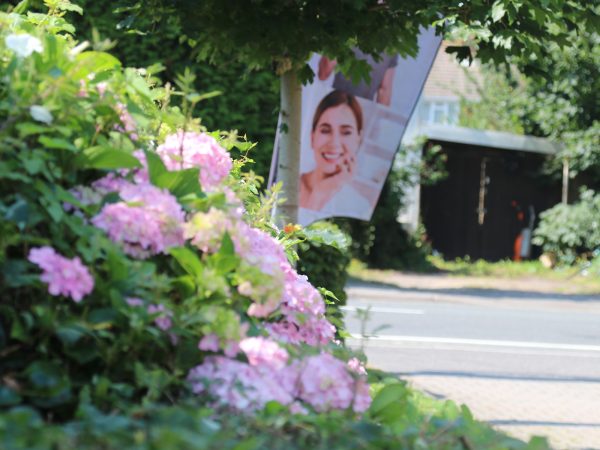 Our Customers Love Us
"The whole treatment from start to finish was that of total professionalism. I was made to feel relaxed and valued. My comfort was their prime concern. Having a full set of veneers can be life changing and I am utterly thrilled with them. I've had loads of lovely comments too so I absolutely recommend this practice." - Bridget Mclean
"Amir is excellent and always gives me clear, helpful advice about my teeth and what I need to do. Have had two fillings recently and was so impressed with his work. Made me feel at ease. The whole experience at Forestside is excellent, I would strongly recommend." - Craig Nelson
"I've recently had quite a lot of work done on my teeth at Forestside Dental Practice. Joanna and her team have been looking after me with great professionalism and care throughout this time. The health of my teeth was my primary concern, but my smile has definitely improved as a result! Thank you Joanna, Sarah and everyone at the practice!" - Aleksandra Burlinson
Frequently Asked Questions
Can Invisalign be for adults?
Invisalign is the perfect choice for adults looking to straighten their teeth. The transparent design makes it perfect for adults who are looking for an alternative to unpleasant metal braces. You're never too old to want to feel confident about your smile, adults in Highcliffe can easily achieve straight teeth with our amazing Invisalign.
We believe everyone deserves to feel comfortable about the way they look. We're passionate about making every client feel beautiful and confident, which is why we provide only the latest, most advanced Invisalign solutions. This is the ideal choice for adults or teenagers in Highcliffe looking to improve their self-esteem and general confidence. Get in touch with one of our friendly team! We'll be happy to discuss all of our solutions to find the perfect one for you.
How does Invisalign work?
Invisalign can help fix a variety of problems. The solution incorporates a number of different plastic retainers over a set period of time, each one with slightly different measurements than the last. This slowly encourages your teeth to realign and begin to move into the right position. Invisalign's advanced design helps straighten your teeth and bring out your smile quickly and easily.
Unlike traditional metal braces, Invisalign's plastic retainers are exceptionally comfortable. They are moulded to the exact measurement of your teeth, resting securely against your teeth and are perfectly parallel to your gumline. Every Invisalign that our dental experts fit for our Highcliffe clients are bespoke, created specifically for a particular set of issues. Adults and teenagers opting for Invisalign won't need to worry about painful fittings or their retainers causing discomfort throughout the day. Your retainers are unique and moulded perfectly for your teeth, eliminating the pain metal braces cause.
Book an initial consultation with our team of experts today! You can use our contact page to get in touch at any time. We will get back to you as soon as we can with all the information you need.
What problems can Invisalign braces fix?
At Forestside Dental Practice, we understand that it's not one size fits all when it comes to dental treatment. Invisalign's modern and innovative design has been crafted to help clients with a number of different issues. If you are experiencing underbites, crossbites, overbites, overcrowded teeth, open bite, gapped teeth or deep bites, then Invisalign might be the perfect solution for you.
Unlike other invisible braces on the market, Invisalign can go unnoticed by those around you and is designed to be comfortable and practical for everyday wear. The retainers also won't cause a lisp, which is a common worry for adults and teenagers in Highcliffe.By opting for Invisalign, you will benefit from a subtle and discrete method of straightening your teeth. You can feel confident and comfortable when smiling or speaking with Invisalign, helping you feel happier in yourself each day.
A common issue with traditional metal braces is having trouble when eating or drinking. Food can often get stuck in the brace and be difficult to remove, especially in a public setting. Invisalign is remarkably easy to remove, making them suitable and comfortable to wear in at work or school. This is an ideal solution for Highcliffe clients who may feel conscious about food getting caught up in their traditional braces and having to clean them in public.